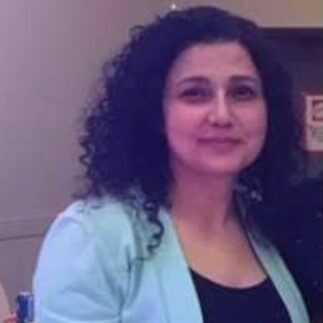 They Helped Me. I Want To Help Them.
Parika Bavari loved her life in Iran but still made the difficult decision to come to the U.S. in 2013. She wanted more freedom for herself and better education for her children. In the U.S., she found these things but also struggled with speaking and understanding English. A work colleague shared their experience with Parika about how they were able to improve their English skills at Learning For ALL. 
Parika enrolled at LFA and has been taking online classes because of the pandemic. She finds that online classes have helped her balance her studies and family life. Without having to commute to class, she can spend more time on homework and working with her teacher. Parika says that she has benefited tremendously from one-on-one tutoring at LFA. She has seen her English skills improve immeasurably by doing the online homework.
 Right now, she is trying to decide between two paths of study. She's been interested in architecture for a long time, however, she has been moved by the help she's received since coming to the U.S. and wants to give back through some kind of service, such as nursing.