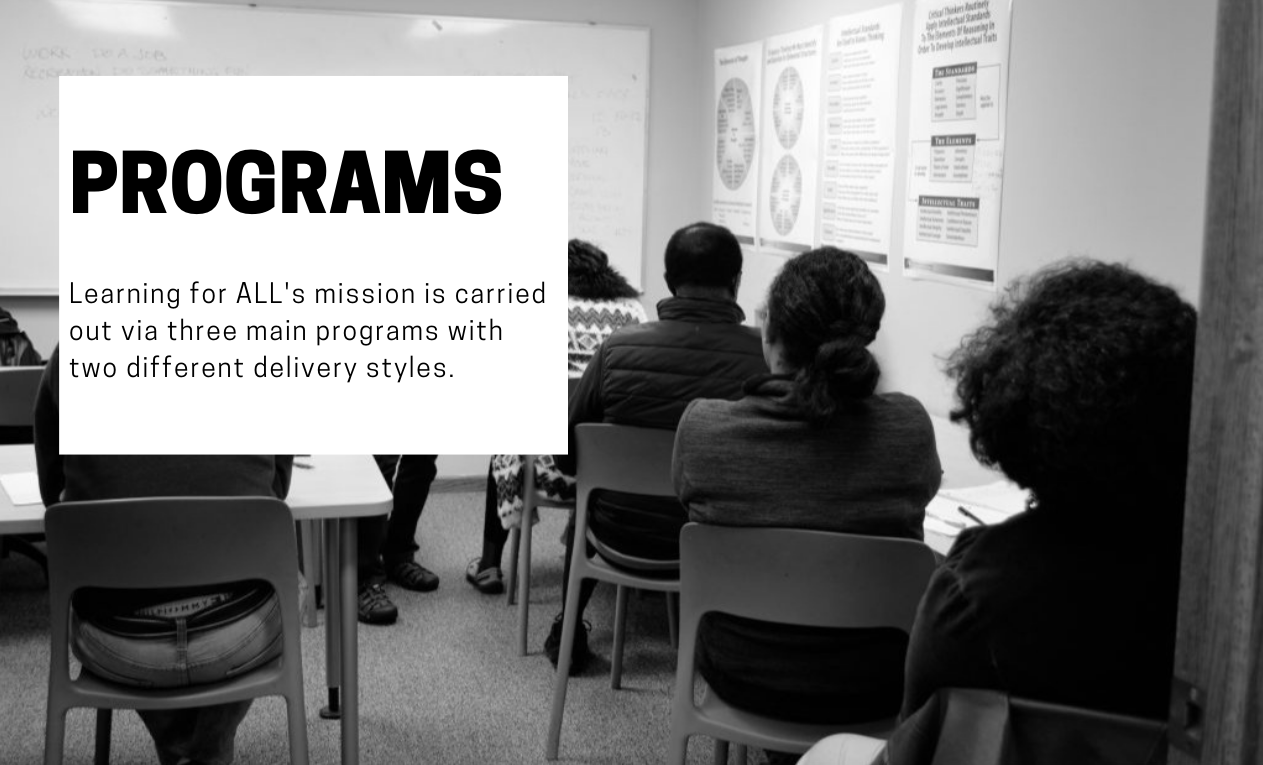 Our English as a Second Language (ESL) programs are for non-native English speakers, designed to focus on conversation, grammar, reading, and writing. Students are assessed on conversational ability as well as reading level. All levels of English language learners are welcomed!
Our Adult Basic Education (ABE) program is designed to help adults strengthen their skills in reading, writing, and math.
ABE for ESL includes instruction in advanced-level reading and writing along with curricula to help students master English. This is a stepping stone designed to help students grow in areas that positively impact their personal lives.
ABE for Pre-GED includes instruction in reading, writing, and math. To enroll in a GED program, you must be at a 9th-grade equivalency. For adults who are not, ABE for Pre-GED is a bridge program to help students move into our GED program.
Our General Education Diploma (GED) program is for students who are working towards the completion of their high school equivalency. The GED course of study includes all four core subjects: Language Arts, Math, Science, and Social Studies. Students are assessed before program placement and are given an Individualized Education Plan.
Small group instruction consists of classes designed to meet individual learners' needs. Classes are interactive and utilize hands-on instruction. Classes are kept small, so students receive personalized attention.
For both native and non-native English speakers. We orient and train volunteers to work with students for a minimum of one hour each week. The student/instructor pair may meet at our Learning for ALL main campus or off-site at a public place.