The International Potluck
We always celebrate the end of each session with an International Potluck. Everyone, including teachers, students, volunteers, and staff, come together to bring their favorite dish from their culture or country of origin, along with a little story about it. We all love trying the different cuisines from all around the world and learning more about each other's culture and heritage.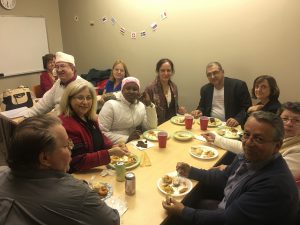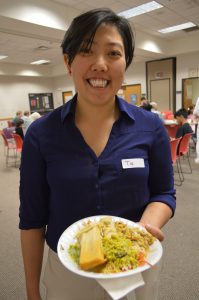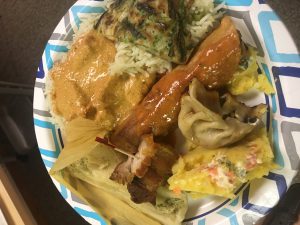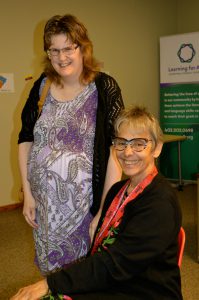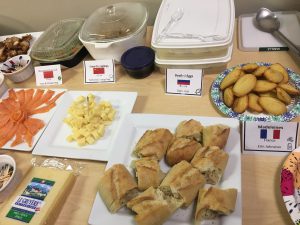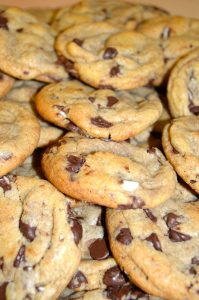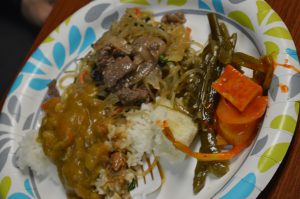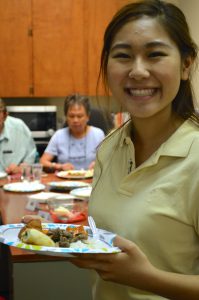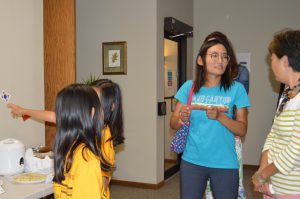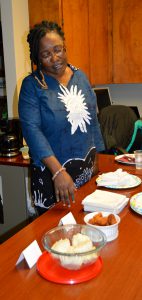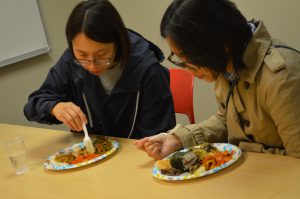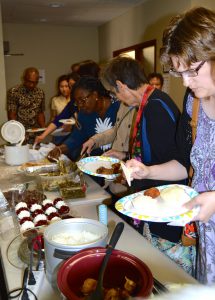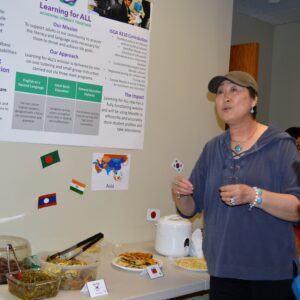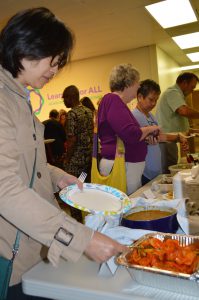 Our ESL students are always yearning for more opportunities to practice their English skills, especially their conversation skills.  Our Conversation Clinics are fun and engaging ways for ESL students to practice one-on-one with different native English speakers.