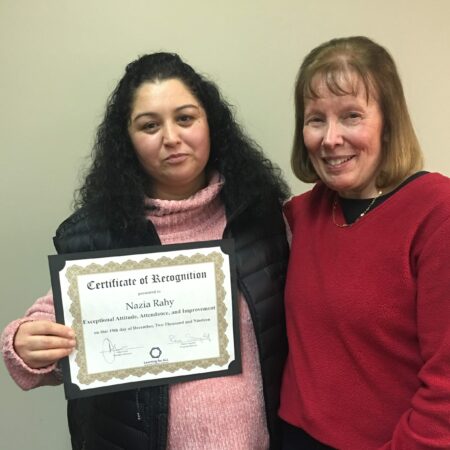 Going to School for the First Time
Nazia is from Kabul, Afghanistan. In 2014 she moved to the U.S. due to her and her children's safety being compromised by the ongoing Taliban war. She was afraid for her children and herself and wanted to provide them with a future and an education that she could not have grown up in Afghanistan. 
Due to the war, she could not attend school in Afghanistan but always had a passion for learning. Nazia came to Learning For ALL to learn English so she could be more independent. She says that spelling is the most challenging for her since she has never been to school and is illiterate in her native language of Farsi. Nazia has come a very long way since 2014 and is preparing to get her driver's license. "I feel ready to take the written driver's license test, now that I can read and write," she said.